#solarpanels
For anyone considering leasing their roof for fitting PV (photovoltaic) panels in Northern Ireland, the CML (Council of Mortgage Lenders) provide advice. The following is a brief extract from their guidance notes:
You should be aware that most lenders' mortgage conditions will require the lender's consent to be obtained to any Lease of Rights. It is important to be aware that proceeding without a lender's consent where required, may be a breach of the mortgage terms and conditions.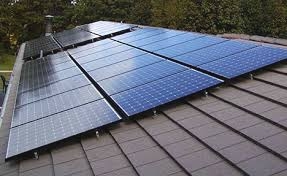 PV panel providers should always ensure that the lender's consent has been given but you might like to verify with your lender that that this has in fact been done. Where a borrower seeks to re-mortgage or purchase a property with an existing PV panel lease, it is possible that the lender will refuse to lend against the property if the lease of rights is not in order.
For a copy of the full wording of the CML guide, go to:
This is not intended as legal advice and if you require legal advice on an existing or proposed agreement, you should always ask your solicitor first for detailed guidance.