Hi All,
I just spotted this image on a web page at http://www.metropolismag.com/pov/20110303/passivehaus-to-our-haus
As the old saying goes: 'A picture paints a thousand words' ....
This is the way we all need to be thinking for both new and existing houses. As I pointed out before on this website - be aware of the 'bolt-it-on' mentality!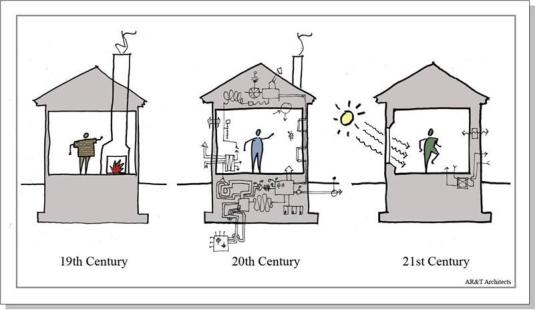 ... and that's my message for today - easy, huh?
'Bye for now,
Les.